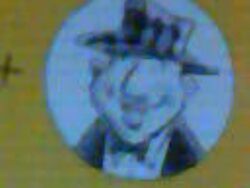 Herb and Rose are members of the BBA (Bigfoot Believers Association) in Judy Moody and the NOT Bummer Summer (same as the movie). They are also people on the news about Bigfoot.
Zeke - The teenage president of the BBA.
Stink Moody - Judy's little brother who believes in Bigfoot.
Judy Moody - Stink's big sister who at first doesn't believe in Bigfoot.
Ad blocker interference detected!
Wikia is a free-to-use site that makes money from advertising. We have a modified experience for viewers using ad blockers

Wikia is not accessible if you've made further modifications. Remove the custom ad blocker rule(s) and the page will load as expected.