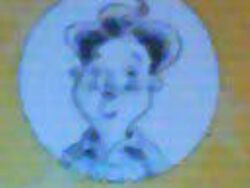 Herb and Rose are members of the BBA (Bigfoot Believers Association) in Judy Moody and the NOT Bummer Summer (same as the movie). They are also people on the news about Bigfoot.
Zeke - The teenage president of the BBA.
Stink Moody - Judy's little brother who believes in Bigfoot.
Judy Moody - Stink's big sister who at first doesn't believe in Bigfoot.